Provence Marinaside and Benjamin Bridge wines have teamed up to bring you a Provençal take on an east coast tradition – we're having a lobster boil. Chef's Jean-Francis and Sheldon along with Wine Director Joshua have teamed up with Benjamin Bridge winemaker Jean-Benoit to pair some of Nova Scotias best wines with a classic Nova Scotia Lobster boil with a Provençal twist.
We'll start with a short reception at 6:30 where we'll be serving Benjamin Bridge NV Brut with fresh oysters followed by a three course menu at 7:00. Your meal begins with the lobster boil consisting of lobster, crab, mussels, clams, prawns, corn, potatoes and more, all in a beautiful bouillion and paired with the Benjamin Bridge 2013 Brut and 2018 Cabernet Franc Rosé. Follow that with a cheese course of washed rind and blue cheeses matched with Benjamin Bridge Nova 7. To complete your meal, we finish with lemon sorbet and your choice of coffee or tea.
---
When: July 15, 2019 (6:30pm reception | 7:00pm dinner)
Where: The Wine Bar at Provence Marinaside – 1167 Marinaside Crescent
What: A Provençal take on the traditional Lobster Boil paired with Benjamin Bridge wines
How Much: $165 per person (including taxes and gratuity)
---
For those not familliar with Benjamin Bridge, we have some words below from the winery.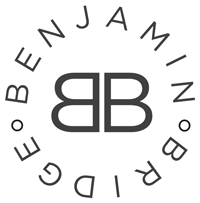 In little more than a decade, Benjamin Bridge has distinguished itself by its dedication to time proven techniques, expert guidance, and most importantly its acclaimed, distinctive wines.
The Benjamin Bridge vineyards are located in the heart of the Gaspereau Valley on the Bay of Fundy, where the cool climate bears an uncanny affinity with the Champagne region of France. Our experienced winemakers work in collaboration with international experts to produce world-class Méthode Classique sparkling wines and limited edition luxury wines.
Our innovative sparkling wines display the hallmarks of classic prestige cuvées from Champagne, but with a Nova Scotia signature. "They are, without question, the best sparkling wines I have tasted in Canada," says Tony Aspler, Canada's most renowned wine authority.
Our collection of hand crafted fine wines, including perennial sell-out Nova 7, together with our sparkling wine program, have helped raise the profile of Nova Scotia terroir and its winemaking in Canada and internationally.
JEAN-BENOIT DESLAURIERS
Head Winemaker for Benjamin Bridge
In 2008, Jean-Benoit joined the Benjamin Bridge winemaking team in time to release his first Canadian wine, Nova 7 by Benjamin Bridge. Since then he has crafted all of the winery's classic method sparkling wines and its still wines, in consultation with Peter Gamble (the winery's lead consultant) and the late Raphaël Brisbois (its sparkling wine specialist and former chef de cave of Piper-Heidseick).
Originally from Québec, Jean-Benoit began his winemaking apprenticeship at VOE (Vinedos Organicos Emiliana), a biodynamic vineyard/winery in Chile's Colchagua Valley, which was created by one of Chile's largest producers, Vina Santa Emilina, to produce exceptional wines. Having mostly worked in California, he made wine at Casa Barranca (2004-2008), the first certified organic winery in Santa Barbara County. In California, his winemaking efforts garnered accolades and standout reviews from Robert Parker and Steven Tanzer (90+).
Since 2008, Jean-Benoit's winemaking has elevated Benjamin Bridge's wine programs to new heights with consistent 90-95+ scores and unanimous high praise from the nation's leading wine critics along with growing international recognition.
 MENU
RECEPTION
Benjamin Bridge NV Brut
KUSSHI OYSTERS
CRAB AND SHRIMP CAKES
FIRST COURSE
Benjamin Bridge 2013 Brut
Benjamin Bridge 2018 Cabernet Franc Rosé
LOBSTER POT
½ lobster, crab legs, prawns, mussels, clams, artisanal sausage,
corn on the cob, shallot, potato, court bouillon
served with fresh baguette and jim beam garlic butter
SECOND COURSE

Benjamin Bridge Nova 7
CHEESE SELECTION
washed rind and blue cheeses, house made crostinis
THIRD COURSE

LEMON SORBET
drip coffee or tea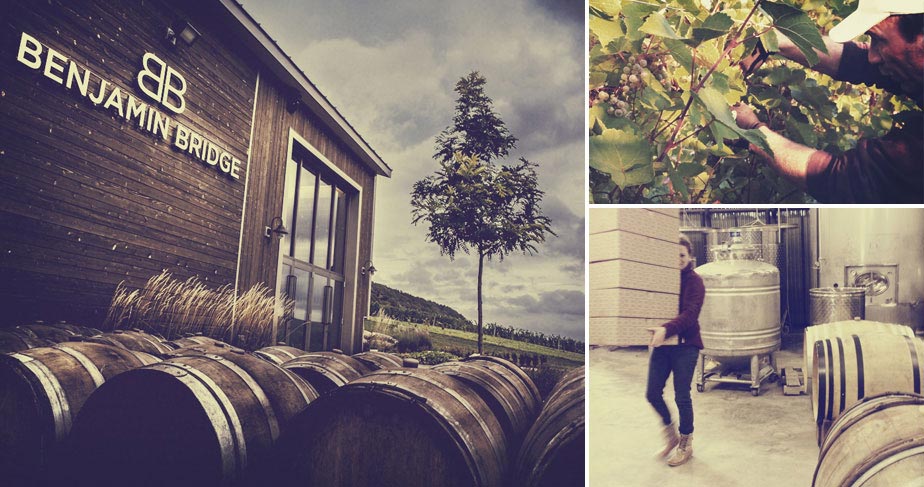 * Some things to consider when purchasing tickets for this event:
As this evening is all about matching food with wine, it will be a 19+ event. Due to the nature of the menu, and in order to maintain the integrity of the pairings, no substitutions or alterations will be made to the menu. Ticket purchases are non-refundable. Ticket price is inclusive of taxes and gratuity, ticket seller will add fees at checkout.